לעברית לחצו כאן
To switch from edit view to read view
Home page > How to join NetFree > NetFree Initial Configuration ‎‎
Congratulations: You've connected to NetFree via NetFree VPN or NetFree Anywhere 2!
So what's next? Initial NetFree Configuration.
After connecting NetFree you must associate the device/connection to your account for configuration and payment. Upon browsing you will be directed to NetFree Welcome for the initial configuration setup. This tutorial will explain the configuration step-by-step.
Association
Start
1. Visit NetFree Welcome
Select your language and click Start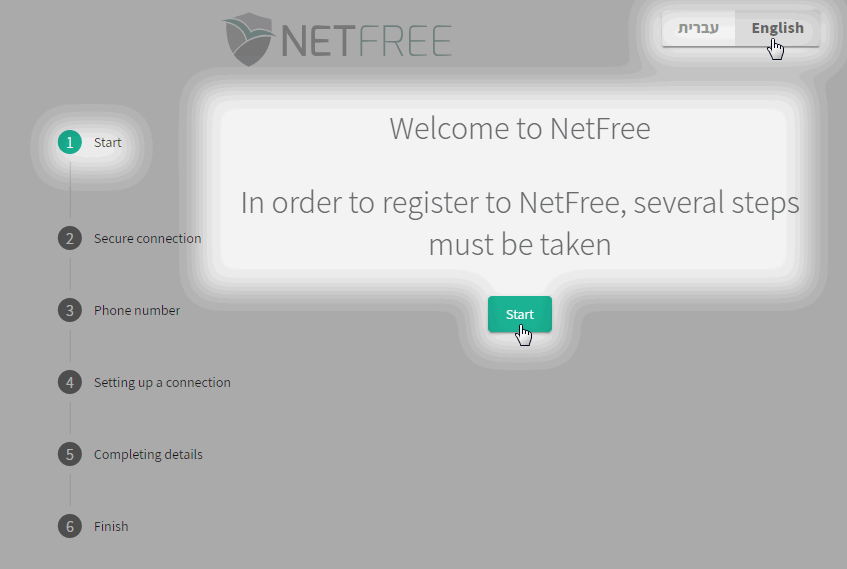 2 Click Continue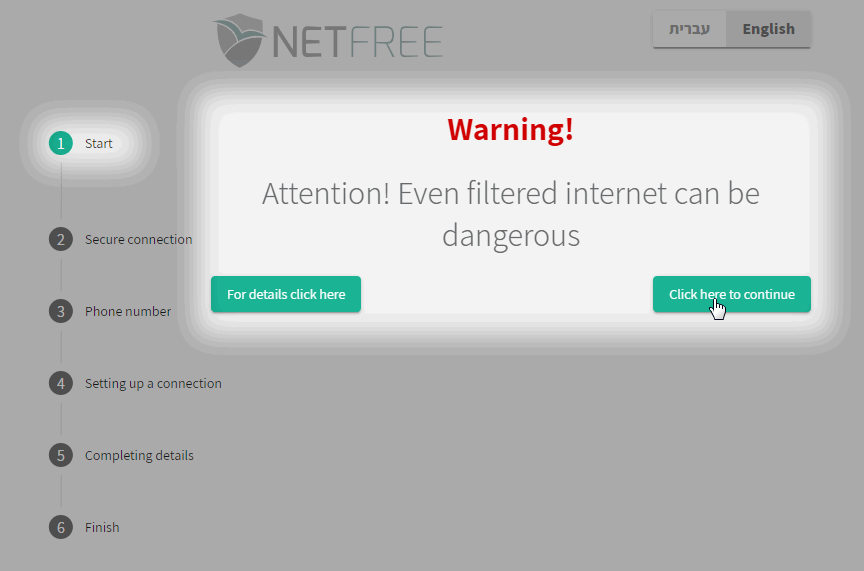 Secure connection
3. Agree to the terms and conditions. then click Next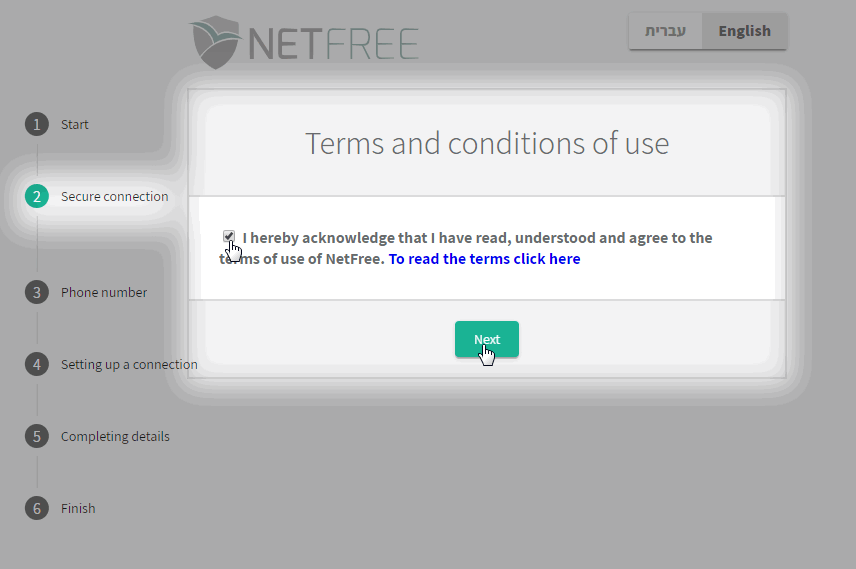 4. The secure certificate must be installed to ensure seamless browsing with secure internet.
Click Download.
click here to learn how to install the Security Certificate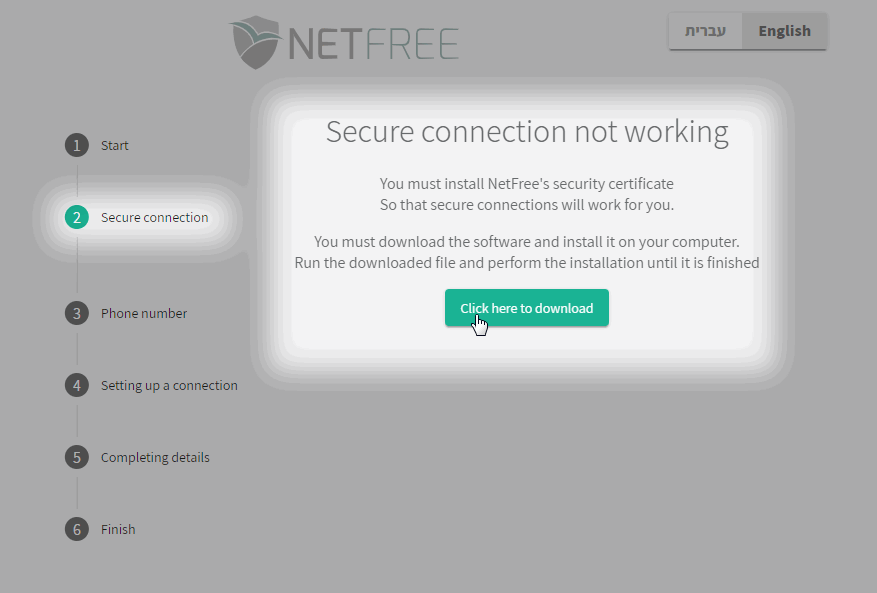 5. Agree to the terms and conditions. then click Next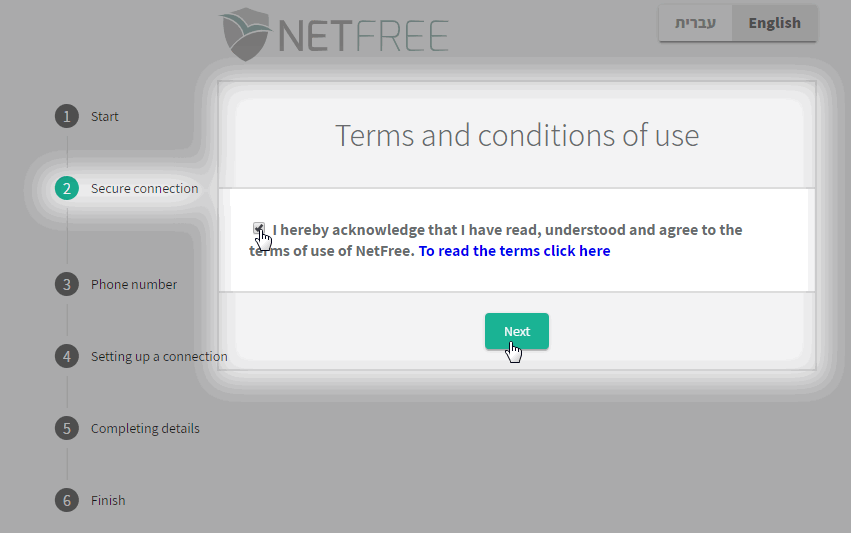 6. Now the system should show that secure connection is working. Click Continue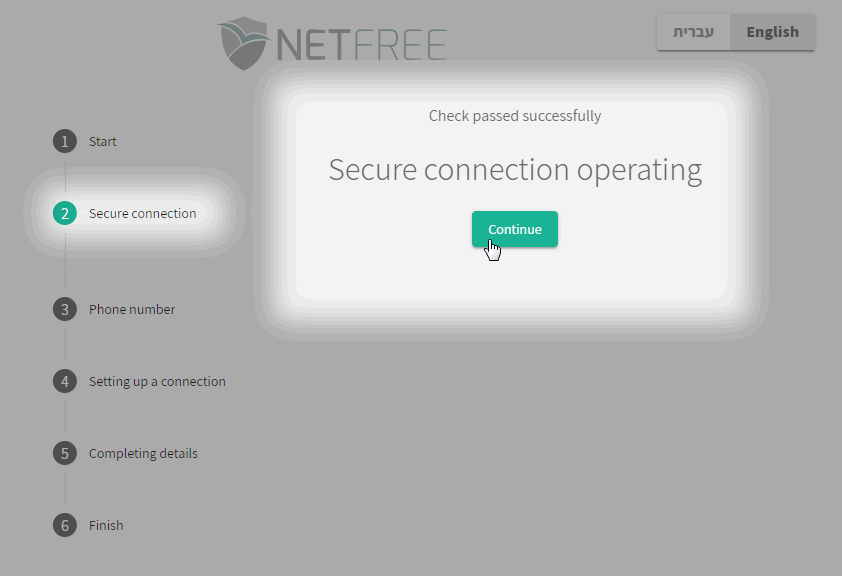 Phone Number
7. Choose new or existing account.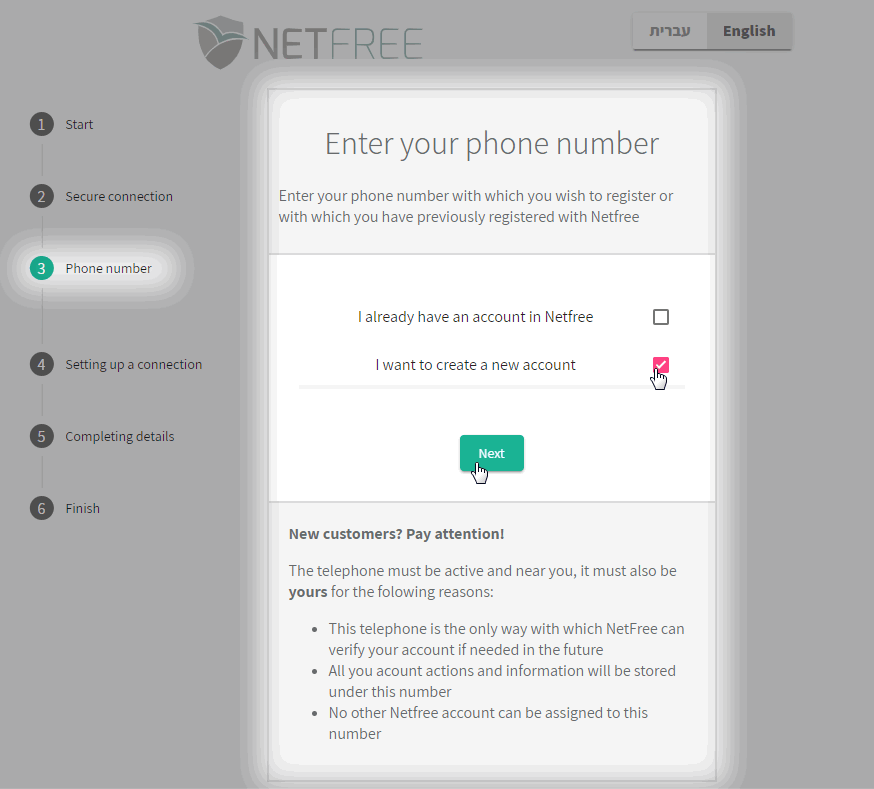 8. Enter your mobile telephone number.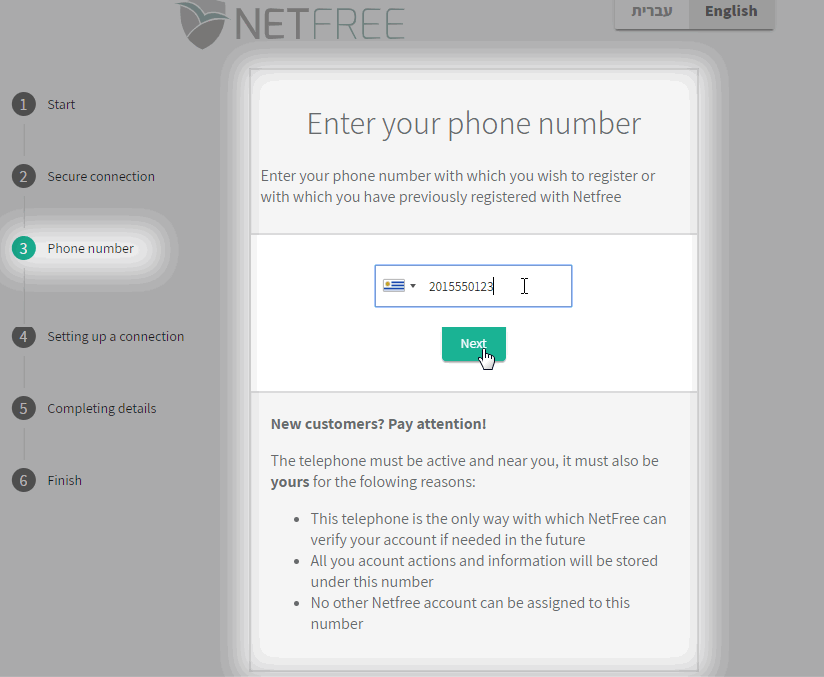 9. Verification
Enter the number that called your phone starting after the zeros. You do not have to answer the call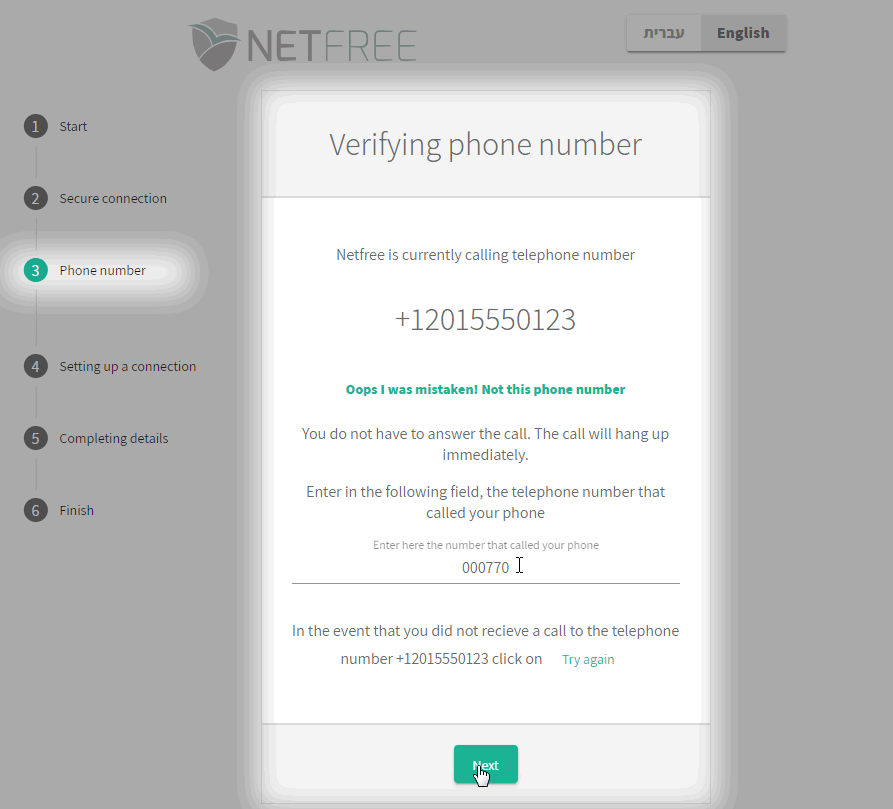 Registration
10. Ensure that you are aware of the filter cost. click to charge this to your account.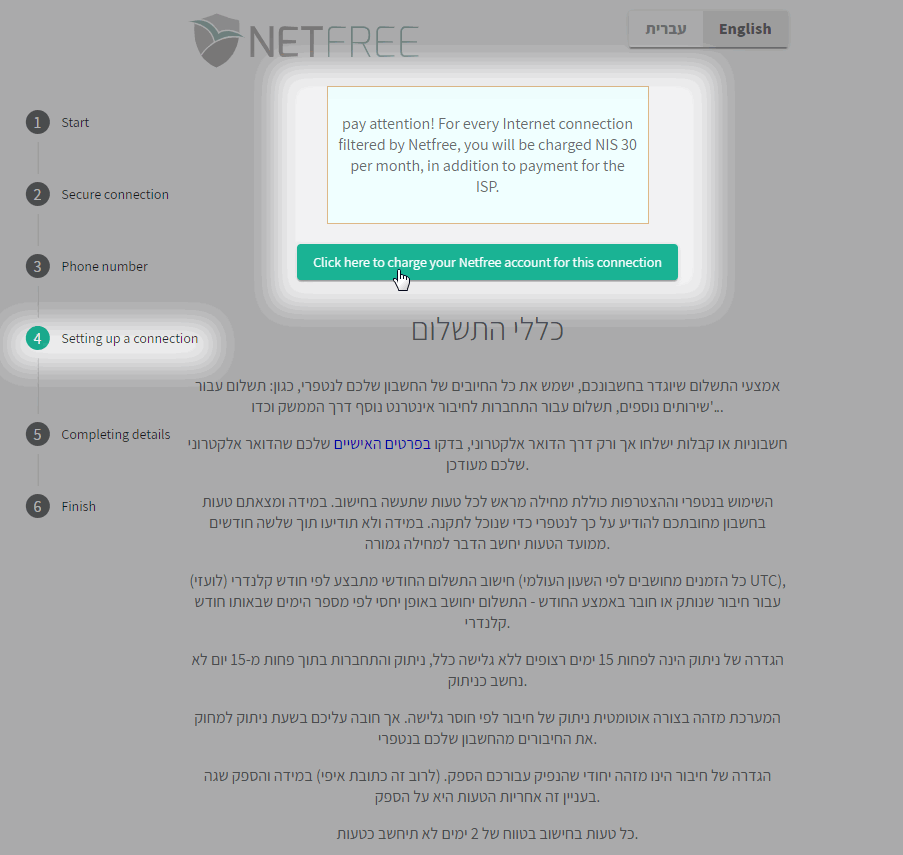 Compete the details
11. Enter the details in the appropriate fields.
At this point you can also select a Kehilla if you wish. This can also be set at a later time on the Filter-settings page in your NetFree. Account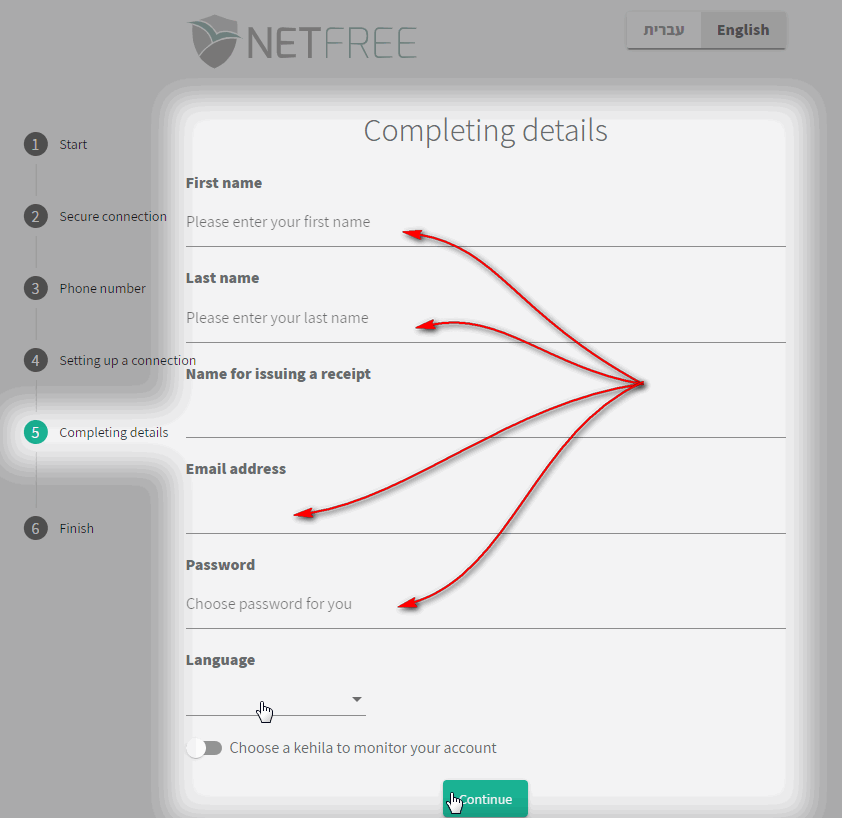 12. Enter your Payment details. Then click Pay Now and Continue.
This step may be skipped and completed at a later time. if there are no payment details then you will be reminded periodically and the connection will be stopped after 17 days without setting up payment.
The final row (ID/SSN) can be left blank.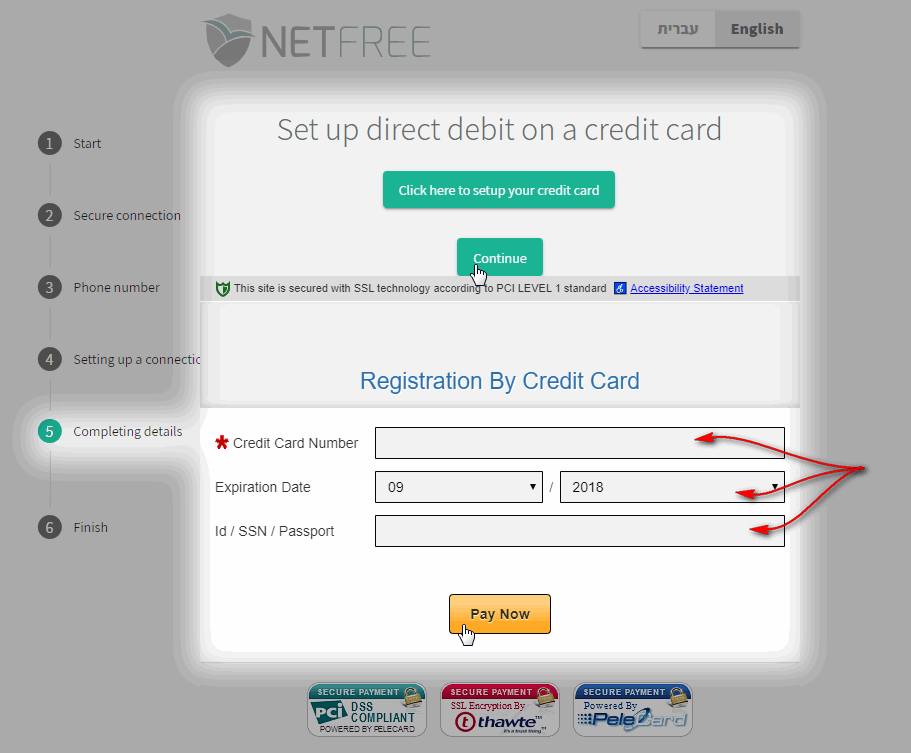 Finish
13. WiFree
At this point you can install WiFree. Click Download
This step is optional although it is highly recommended to ensure your computer does not browse without the NetFree filter installed. Click here to learn more about WiFree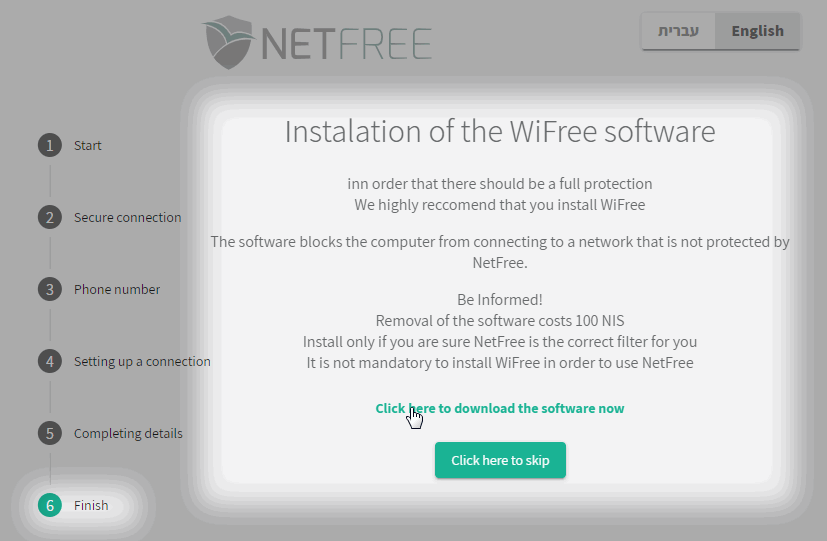 That's all!! NetFree has been successfully registered.
At this point you can set your filter preferences if you wish.
Filter Preferences >