לעברית לחצו כאן
To switch from edit view to read view
Home page > NetFree for professionals > NetFree for video editors ‎‎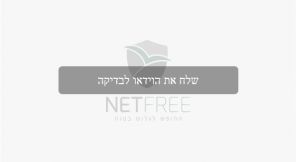 You can submit a video for review from most sites (that the video file is a static file). In order to submit the video for review, you must send a request to NetFree's Support System with the URL of the page on which the video appears.
In the videos stored on the following sites, NetFree has developed a quick access to the Support System by clicking on the video itself:
See expanded entry: Video filtering.
There is a private initiative site where you can search videos (from YouTube and Vimeo) already opened by NetFree, the address is http://video-tov.ml/.
For now, there is no solution to other common video repository sites.