לעברית לחצו כאן
To switch from edit view to read view
Home page > Security certificate > Installation of certificate in Firefox browser ‎‎

Update: as of 3 May 2019, a new certificate installation software was released, the new software automatically installs the certificate also in Firefox browser.
Install the certificate for browsing:
The Firefox browser has its own certificate / certificate list, therefore, it is necessary to install NetFree's certificate on it.
Download certificate from this link http://netfree.link/netfree-ca.crt, (you must be connected to NetFree).
Open Firefox settings > privacy & security , search for Security , click "View Certificates ..."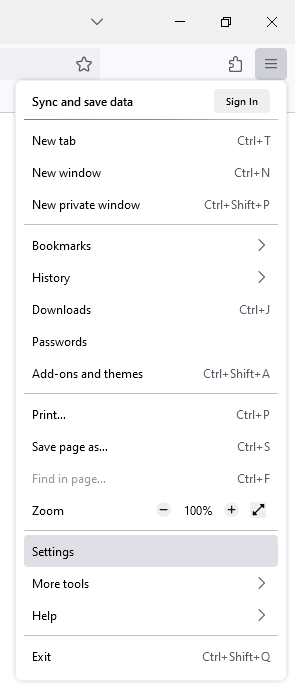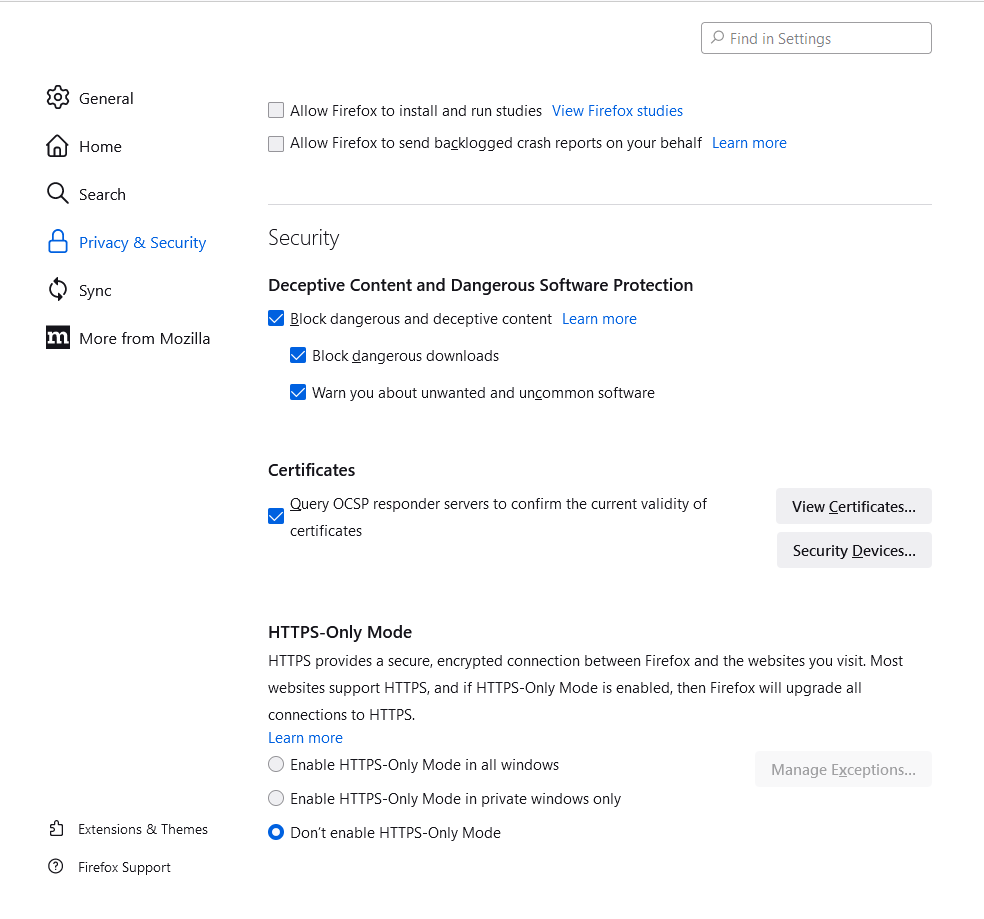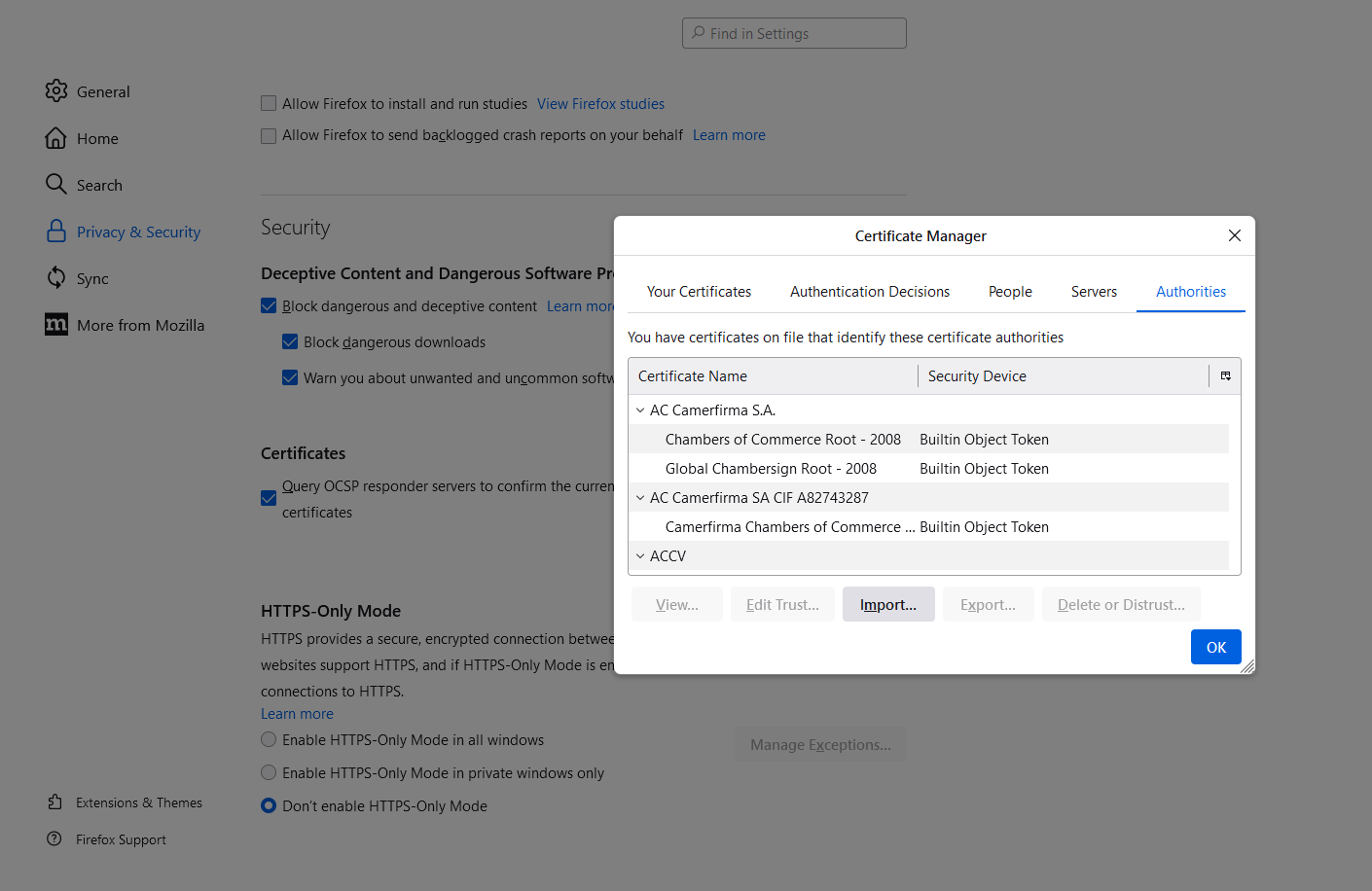 In the "Authorities" area, click "Import" and select the certificate file you downloaded Sometimes you need to restart your browser.
For installing plugins from the Firefox plugin store
Installing extensions from the Firefox extension store