לעברית לחצו כאן
To switch from edit view to read view
Home page > NetFree > Google search filtering ‎‎
Filter search results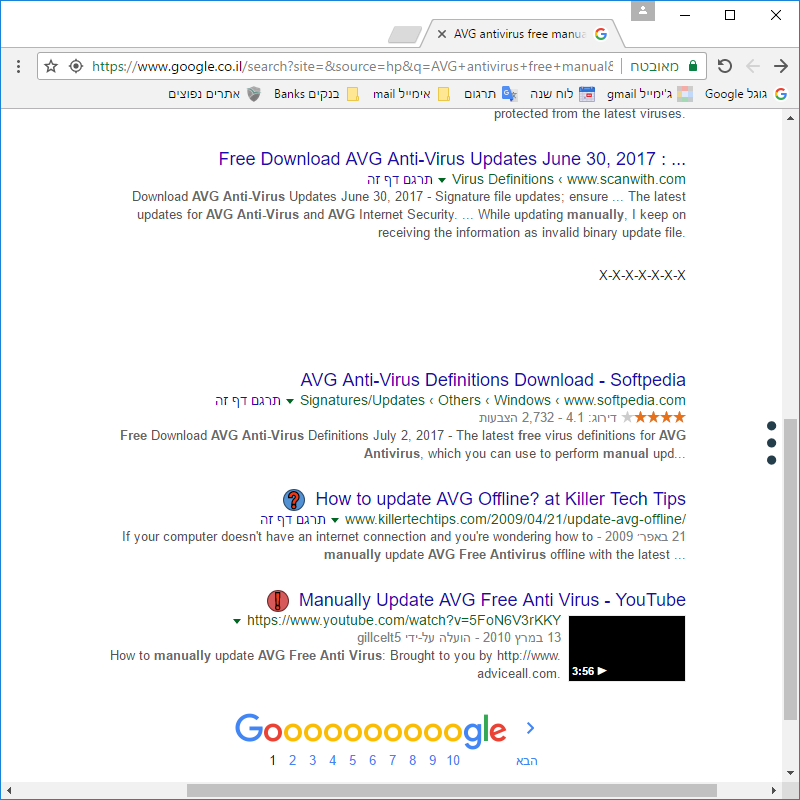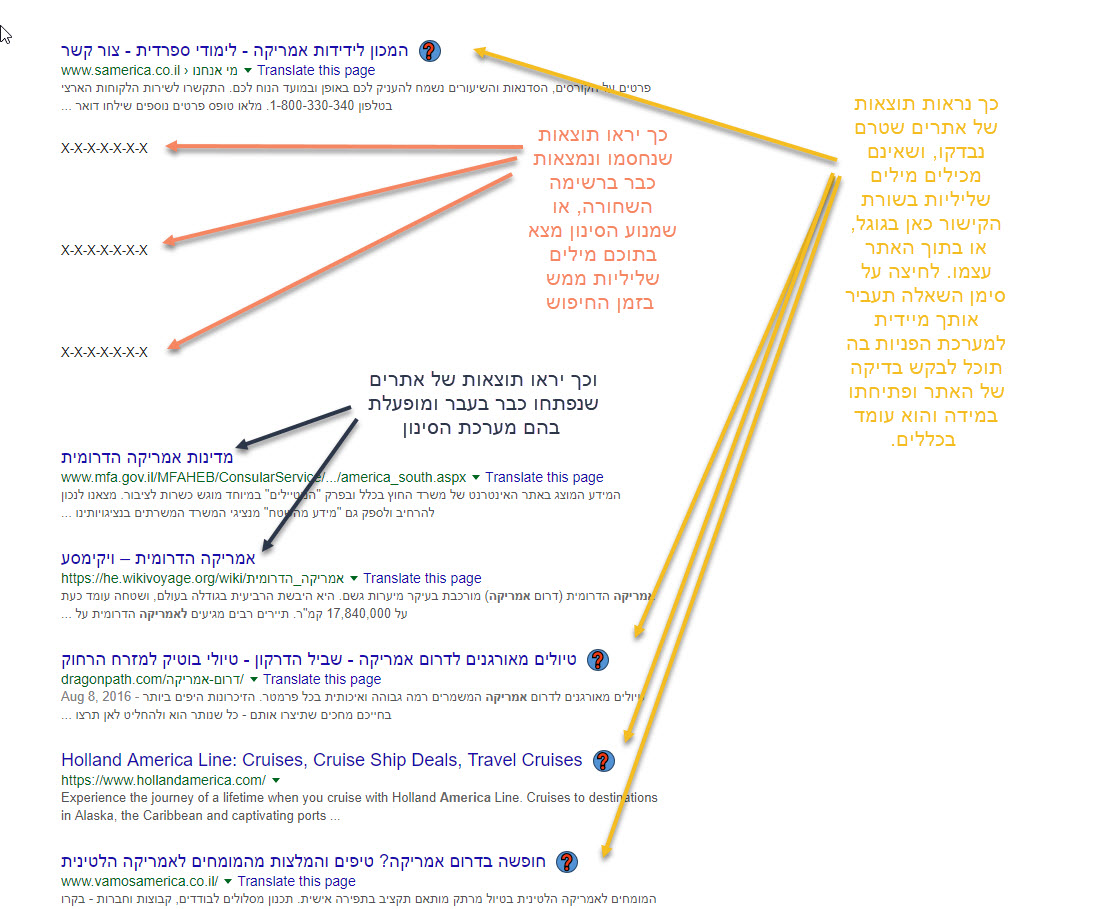 In every Google search a Text Filter robot runs like in all other sites. The robot censors inappropriate sentences. If there is a large amount of negative text on the page, the entire page is blocked (and are automatically moved to the first result of the search you want).
Additionally there is also a filter in the search results.
Sites that have already been checked and blocked, and sites that have been opened but are actually blocked by Text Filter do not appear in the search results, where there is a blocked result, a mark

X-X-X-X-X-X

will appears.
Results of sites which were already checked and blocked, the check appears in blue (and can be clicked like the rest of the search results), and results of opened sites but are blocked by the robot, the check appears in black.
Sites that are blocked due to community settings or Personal Filter Settings appear with an exclamation point red icon next to them:
Sites that have not yet been reviewed appear with a question mark blue icon next to them: Clicking on the icon will lead to NetFree's Support System to submit a request to open the site.
General Comments
In Personal Filter Settings You can also specify that the sites that have not yet been reviewed should not appear in the search results, and instead of the result will appear ?-?-?-?-?-?.
This setting (Delete unknown search results) does not work on search results from YouTube and Vimeo, if you also want to apply this setting to YouTube and Vimeo results you can use with this extension.
Google AutoComplete (Predictions) is inactive in real time. However, after performing the search, a list of suggestions for completion appears when clicking on the search box [1].

Google Images Filtering
The Image Filter also filters in Google Images, but only a small amount of images appear. Also images that are have not been set to be checked will not be sent for review, and you should not send a request regarding these images.
Please note! Search Google Images uses a lot of network traffic because the images come in their full format.
Google Custom Search
The Google Custom Search Engine is blocked in Netfree because it does not have the filter settings that runs in the regular search engine.
Alternatively, you can use Google's regular search to search within a specific site using this search query: site:Website_address the Search word
You you can search conveniently via this way by clicking here.
Other search engines
These filters have been defined only in Google search, all other search engines are completely blocked For user convenience it is defined that blocked search engines will be automatically redirected to Google search.
↑ "Google AutoComplete" is a useful tool in SEO. Alternatively, you can use professional tools that allow keyword prediction in Google Optional tools: