לעברית לחצו כאן
To switch from edit view to read view
Home page > Security certificate > Installing a common certificate ‎‎

Download the program from this link: http://netfree.link/pc/windows/CertInstaller.exe
Start the program and press 'Yes'. [1]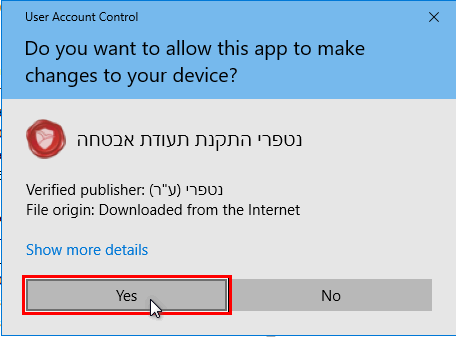 Click 'הבא' (next).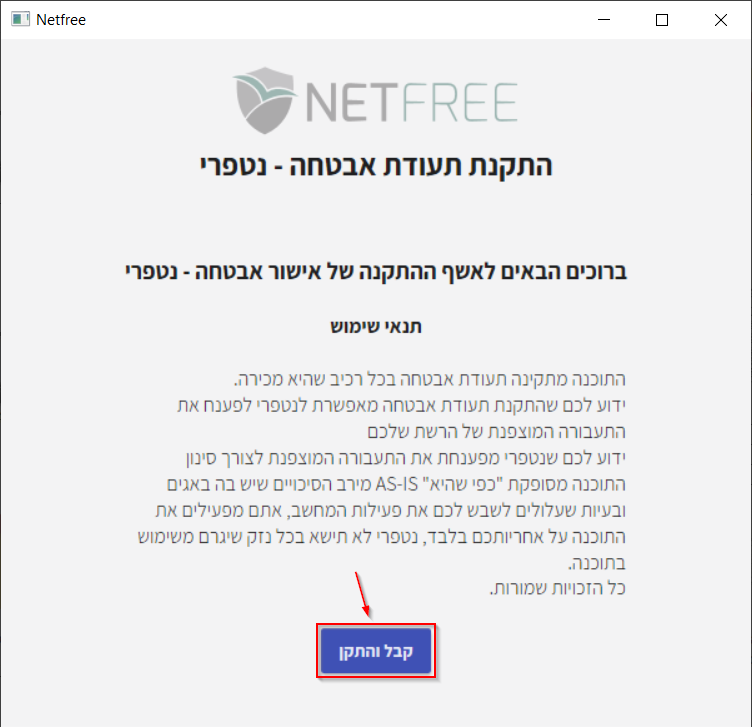 Confirm the conditions and click 'אני מסכים' (I agree).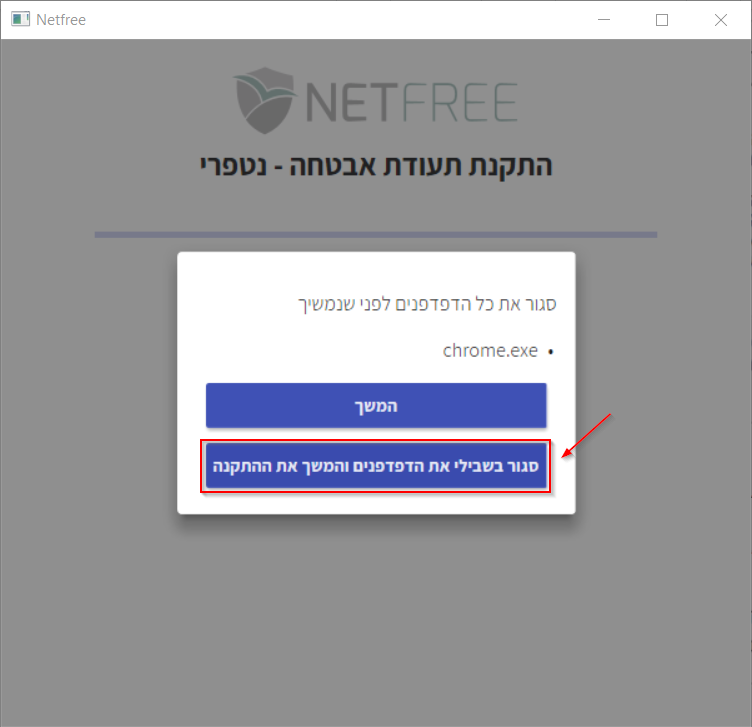 Click on 'סגור' (close).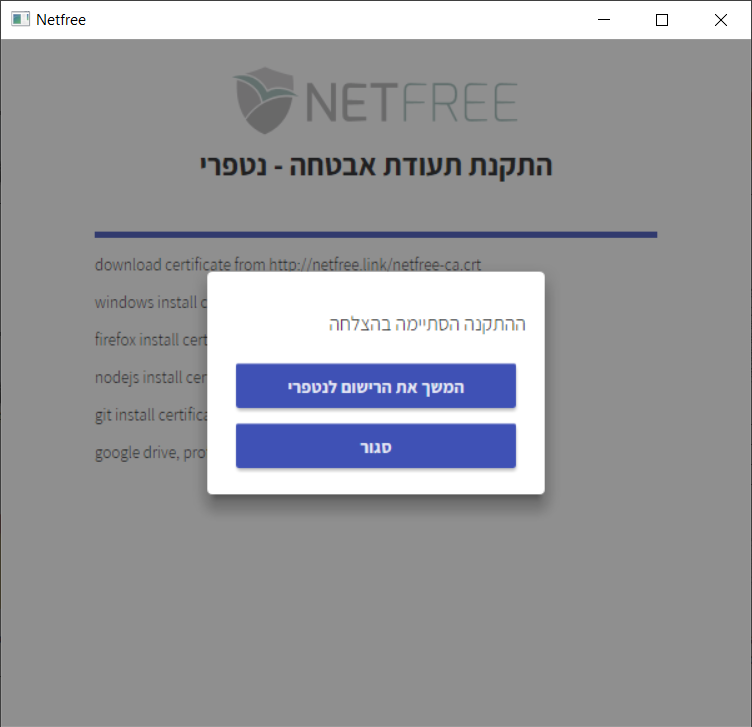 That's it, we're done!

Please note that if the browser is open, it must be restarted in order to refresh the certificate in the browser.
↑ Attention! Downloading the certificate through this link will only work when you are connected and surfing through NetFree.